05.032018Webinar for simulation of NDT in Aeronautic and Aerospace sectorsCategory "CIVA Software" | No comment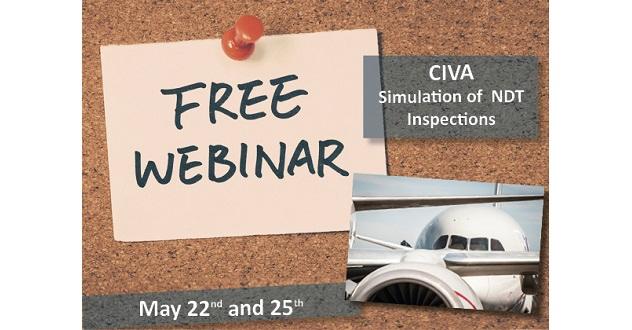 Looking for tools to improve NDT aeronautic and aerospace inspections?
Let's meet for a free online webinar on May the 22nd and May the 25th
The session should last one hour. Register here.
We will present you the capabilities of CIVA, and you will be able to interact via the chat and ask questions at the end of the presentation.
The EXTENDE team