09.192017You await CIVA 2017... It is coming soon, and it is full of new features!Category "CIVA Software" | No comment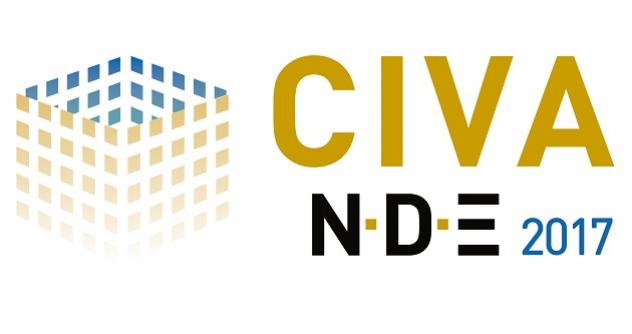 The CIVA 2017 version has now reached the final stages of development & testing before its release. We plan to deliver it to customers under maintenance in November. It comes with numerous new capabilities including: revolutionized Parametric and POD studies thanks to metamodels, a new UT probe library, enhanced TFM tools, new powerful UT analysis tools, Pulsed Eddy Current, SART reconstruction in CT and much more.
Let's describe them in more detail:
Parametric or POD studies:

A new approach is proposed to run parametric or POD studies. Based on a first set of computations, metamodels (i.e. « model of the models ») can be calculated. From this database, numerous sets of new results can be predicted and are given to the user in

real time

! In addition to Meta models, POD and parametric studies will also be more powerful thanks to

new analysis tools and more advanced options

.
UT probes library: Numerous probes from GE and Olympus catalogues will be available as a built-in library within

CIVA UT

to ease and secure the definition of input data. Tools for IMASONIC probe definition are also coming.
Enhanced Total Focusing Method tools: The TFM method becomes more widely used now as it demonstrates good efficiency for many applications. More simulation capabilities in TFM are provided in this

CIVA

release. We can mention a few: Possibilities to program TFM reconstruction before running the simulation, making TFM computation fully compatible with parametric and batch computations, more tools to analyse TFM images, Plane Wave Imaging TFM (PWI-TFM) , Adaptive TFM (ATFM),….
Embedded FEM: For some applications with planar defects, a new embedded 2D and 3D FEM code is implemented in

CIVA

to address defect response computations. Even if it is more time consuming, it can be useful when you are out of the validity limit of semi-analytical models (small defect, critical angles, etc.). The coupling of

CIVA UT

with

CIVA ATHENA2D

will still be available and relevant for many applications.
PEC: Pulsed Eddy Current will be now available in

CIVA ET

. Instead of exciting the probe with a harmonic sinusoidal signal, a pulse is generated (various waveforms available). The analysis of the magnetic response of the component is used for the inspection in different types of applications, for instance Pipe wall thickness measurement or buried layers inspection in aerospace fastened structures.
SART and new trajectories available in CT: It is sometimes efficient or compulsory (due to constraints) to perform CT acquisitions with other trajectories than classical ones (circular or helical). It is now possible to import complex and robotic trajectories in CIVA CT simulations. Associated with this, a

new reconstruction algorithm

, called SART, is now available.
Numerous other features come with CIVA 2017, such as new capabilities for 3D-CAD specimen echo computations, new tools to help weld and nozzle inspection simulations and the ability to define robotic scanning patterns in UT as well as capabilities to simulate probes with U ferrite yoke in ET. Important performance improvements will also be noticed for CT simulations. New features are included in the UT analysis tools (lateral wave linearization, optimized segmentation, full automation capabilities with templates, compatibility with Gekko acquisitions with Rotated Arms and Nozzle inspections, Plug-In capabilities to apply specific analysis procedure and report on any data acquisition format).
More details will be given in the release notes when the version is ready for distribution.
The EXTENDE team