07.022020TraiNDE application case #02 - Zone coverageCategory "TraiNDE" | No comment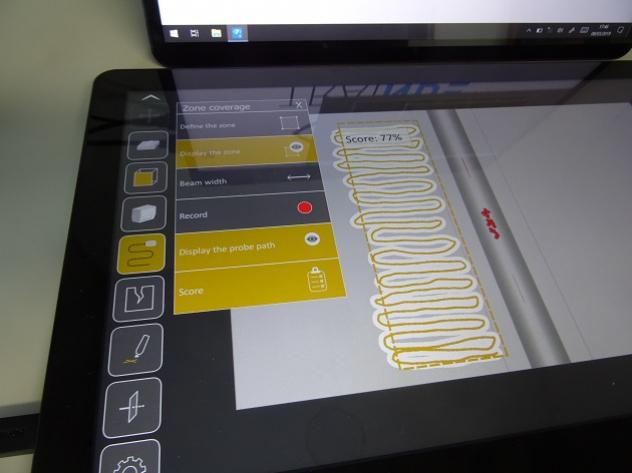 TraiNDE UT is a virtual mock-up associated with a signal database which simulates real inspection conditions for numerous applications. Discover the benefits of using TraiNDE UT in your training sessions.
One of them is that, TraiNDE UT includes a "zone coverage tool" displaying the scan path on top of the virtual mock-up image – something that is of course impossible on a real block! Therefore, trainees can check that they are scanning properly while practicing.
Two possibilities are offered:
"

Path display while scanning

" mode, for your first attempts and auto-correction
"

Blind test

" mode, if you want to challenge yourself in real conditions
Download this complete TraiNDE application case to know more.
Feel free to contact us if you need to have more information on TraiNDE UT.
The EXTENDE team.