07.132018Training on reliability in NDTCategory "More to Extende" | No comment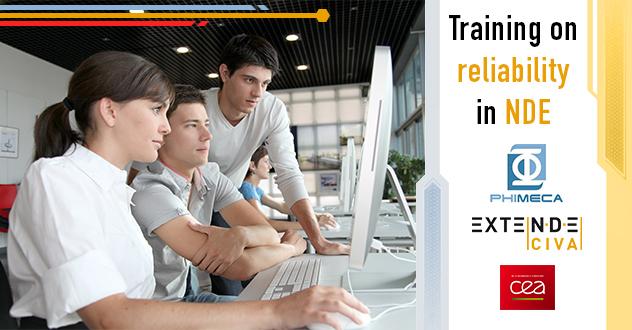 To help NDE professionals to master the necessary tools & methodologies for NDE reliability evaluation, EXTENDE offers a new training on this topic, in partnership with PHIMECA and CEA.
This multi-sector training (aerospace, oil & gas, nuclear …), deals with main notions regarding:
Influential parameters

sensitivity analysis

,

POD

curves and other

statistical indicators

(PFA, ROC, POR, etc.),

Applicable standards

, handbooks and recommended practices regarding

NDT reliability

, qualification & performance demonstration (

ASME

BPVC, RSEM, MH1823, DNV-OS-F101

, etc.),
The benefits of

simulation

(parametric studies, metamodels,

MAPOD

).
Many practical exercises on various examples and tools are planned (statistical computation & analysis) aiming at a pragmatic & pedagogic approach to these methodologies.
The first session will take place from December 10th to 12th 2018 (this session will be in French only, sessions in English are planned for 2019).
For any question & registrations, please contact us at contact@extende.com
The EXTENDE team