03.102021Metamodels - A smart tool for inspection performance assessmentCategory "CIVA Software" | No comment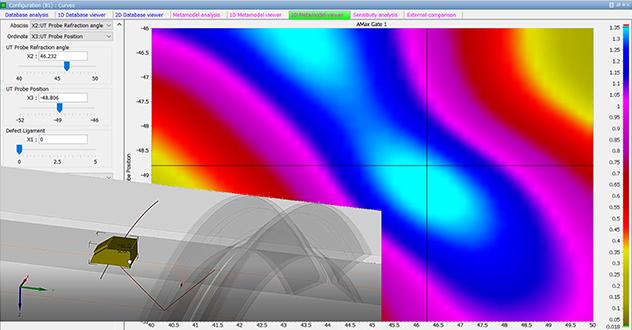 NDE inspection performance depends on many influential parameters.
It is difficult to precisely assess them with experimental trials, as all these parameter combinations would represent thousands of situations.
With simulation, and even moreso with metamodels available in CIVA software, you can reach this multi-dimensional analysis level.
Based on a simple UT inspection example, discover through this video the tools that can help you go one step further in your design, optimization or reliability studies in NDE. See the effects of slight changes in probe position, refracted angle and other parameters on amplitude results. This CIVA example only required 2 hours of computation, on a simple computer!
These metamodel features are included with the purchase of CIVA UT, ET, RT/CT and GWT modules.
Feel free to contact us if you need to have more information about CIVA and metamodels.
The EXTENDE team.