23.032021Your feedback on CIVA softwareCategory "CIVA Software"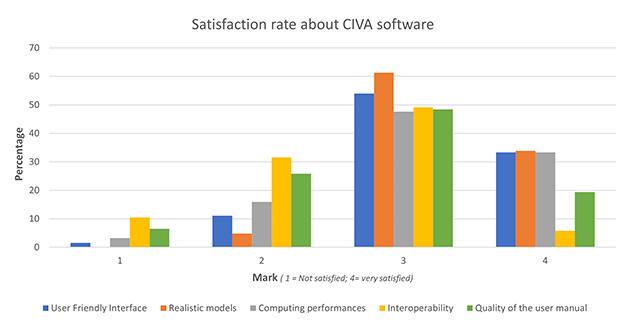 The overall perception on CIVA software is pretty good, especially in terms of user interface and model realism. All of these indicators have improved compared to our past survey in 2017.
Of course, things can always be improved upon. And in particular, your needs for a better documentation and assistance within the software, as well as more interoperability and even better computation performances, have been well understood!
The recent release of CIVA Script aims at addressing previous customer input about wanting more interoperability between CIVA and other software. We appreciate your feedback, and how it influences future development for CIVA.
The EXTENDE team