10.142020TraiNDE UT Device Connected optionCategory "TraiNDE" | No comment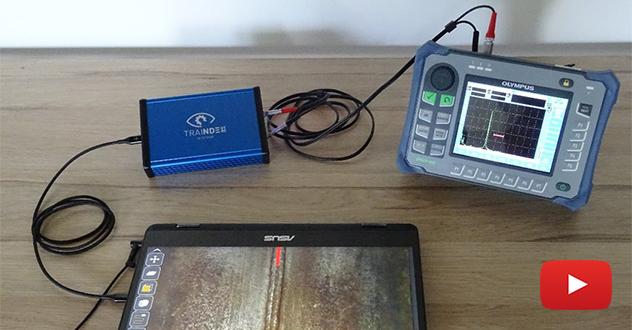 With TraiNDE UT 1.2, you can now directly plug our virtual mock-up into a real UT flaw detector!

Still no block and no couplant to handle, and you can train on your own system wherever you want! You will benefit from the TraiNDE UT advantages (easy and fast set-up, all students can work on the same block, pertinent exercises, educational tools, etc.) without having to learn a new system, as you will use your own. As a manufacturer, you can travel and show your UT flaw detector with our virtual mock-up, without needing to carry dozens of heavy blocks to demonstrate the advantages of your device to the world!
TraiNDE UT Device Connected is compatible with any conventional UT flaw detector. It has been tested and validated with the EPOCH650, the WAVE, the UT8000 and the EKOSMART.
Have a look at our video about the Device Connected option.
Do not hesitate to contact us to get an offer for TraiNDE UT with this new outstanding option!
The EXTENDE team.