07.072020TraiNDE application case #03 - New "Blind Blocks"Category "TraiNDE" | No comment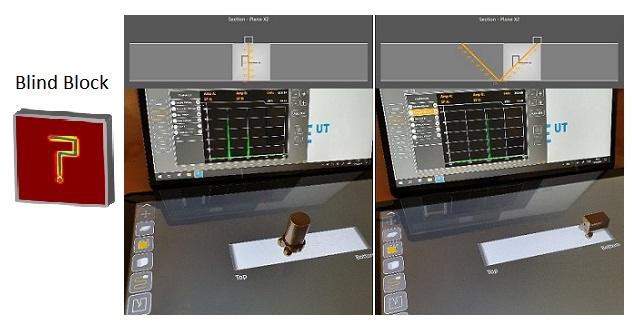 EXTENDE is happy to release a new package of 4 exercises available with TraiNDE UT : The "blind blocks".
These blocks correspond to specific educational blocks that might be already used in some training centers. They consist of thin planar specimens including holes of various shapes inside.
The trainees have to figure them out by inspecting the blocks from their 4 sides with only your set of conventional probes!
Using these blocks with TraiNDE enhances even more their educational interest thanks to the ability to switch very quickly from one probe to another or again with the possibility to display then hide the cross section view.
This increased interactivity will ease the signals understanding.
Download this complete TraiNDE application case to know more.
Feel free to contact us if you need to have more information on TraiNDE UT.
The EXTENDE team.