05.052020TraiNDE UT v1.1 is now availableCategory "TraiNDE" | No comment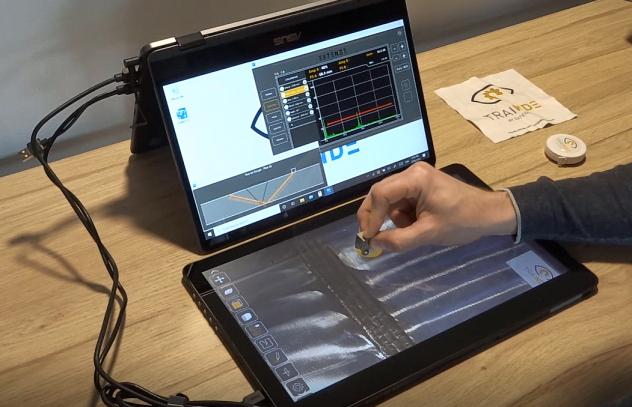 TraiNDE UT v1.1 improves the user experience, especially in the management of the tactile interactivity on the virtual mock-up screen.
Let's mention some of the new features:
TraiNDE UT now manages the probe contact independently from hand touches on the screen.
No more questioning if your probe is properly detected thanks to the "halo" displayed
New feature added that lets you mark indications by creating multi-lines on the virtual mock-up while scanning the probe and checking the signals, just like you would do with a real mock-up and a marker.
Take a look at our video!
More information in the Release Note and on the dedicated TraiNDE website.
The EXTENDE team