08.122015NDT in amusement parksCategory "Miscellaneous" | No comment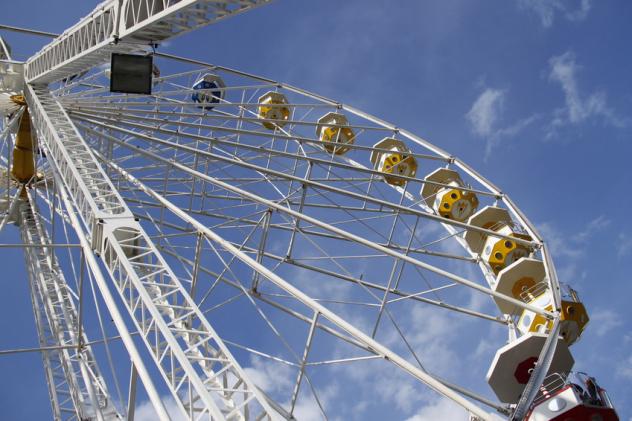 Summer and school holidays are favorable periods to have fun in amusement parks. Carousels and rollercoasters are very popular and safety is the main priority for the park operators who do their utmost to avoid accidents, as these kinds of events taint the public image of the park. Hence, the operators of these parks implement significant preventative maintenance campaigns in order to avoid any risk of damage and malfunction on rides.
The NDT methods frequently used are mostly visual methods, such as penetrant testing or magnetic particle inspection. However, the main obstacle to these two methods is the paint present on the outer surface of the rides. Indeed, liquid penetrant testing requires that the surface and the parts are paint-free before inspection and requires that they be repainted after. Magnetic particle inspection can be performed through paint, but this method is limited to ferromagnetic materials and it works best when the paint is a thin, uniform coating. The thicker the paint, the less likely it is that magnetic particle inspection can be accurately used without removing the paint. To save time, UT techniques are used because they make it possible to inspect surfaces with the paint intact. They are used to measure the thickness of the paint, inspect the bead of weldments, etc. Phased-array technology is used to inspect deeper into the metal like in welds which are imaged in all directions to obtain flaw dimensions.
Maintenance is carried out during the winter period or at night when parks close, sometimes by inspectors ascending on the structures like mountain climbers! This helps to avoid the dismantling of the rides and thus saving time. Rope access training sessions are available to inspectors interested in these kinds of inspections.
Now that you know that, go enjoy the thrill of a rollercoaster safely thanks to NDT!