12.052019CIVA new feature: DAC/TCG Calibration tool compatible with PA UTCategory "CIVA Software" | No comment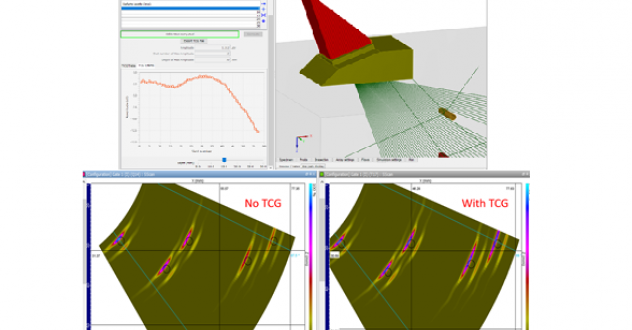 CIVA2020 now offers a fast and integrated DAC curves calculator compatible with sector scan and linear scan PA UT applications. This tool will calculate the response of Side Drilled Holes at different depths for different shots of the PA UT probe (various angles or various successive active groups) inside your simulation project. Once done, the TCG correction will be directly applied on the results. This curve can also be storaged for a further post-processing.
This new calibration tool is also available with conventional transducers which provides a fast and easy way to compute and display DAC curves in CIVA.
The EXTENDE team