01.102020CIVA Script: A new feature available as add-on for your CIVA license!Category "CIVA Software"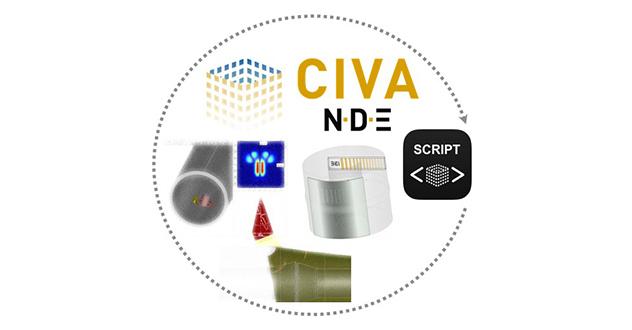 Let's be more efficient with CIVA SCRIPT!
CIVA Script allows you to load and modify a CIVA configuration, run the simulation, and extract the results, without opening the Graphical User Interface.
With this tool, CIVA is driven by a short XML file that can be monitored by an external programming language, such as Python, in order to post-process the results and perform loops of simulations.
With CIVA Script, you can save significant time and further enhance the benefits of simulation, especially for large scale computations and analysis work!
Among other ideas, CIVA Script will let you:
Automate

your computation and analysis loops

Optimize

or characterize your model with the possibility to iterate on results

Customize

your results post-processing

Drive all parameters

, even those that were not available with a "classical"

CIVA

parametric study

Interface

CIVA

with an external software chain
CIVA Script is compatible with all CIVA modules (UT, ET, RT-CT, GWT).
It comes with a detailed user-manual and tutorials illustrating the use of CIVA Script in 5 examples.
More information available in this document and on this page of our website.
Feel free to contact us if you need to have more information or an offer for this powerful new feature!
The EXTENDE team.