16.072015CIVA 2015: Patch A now available!Category "CIVA Software"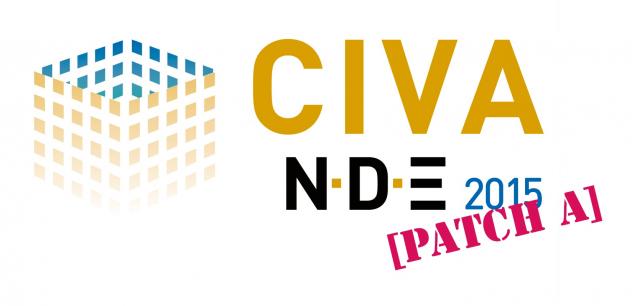 Dear CIVA customers, the "Patch A" for CIVA 2015 is now available.
This patch fixes various bugs related to data analysis and modeling. You will find here a short list of what is new, depending on the module. Of course, in each technique, many other various bugs have been fixed.
You should have received recently from EXTENDE an emailing to inform you where to download this patch to upgrade CIVA 2015. Do not hesitate to contact us for more information if necessary.
We recommend you to install this patch as soon as you can, in order to benefit from all those improvements.
UT and UT Analysis
A probe delay (time offset) can be accounted for through the preferences to make data analysis more accurate
Specimen reconstructed views have been improved, especially in cylindrical geometries
Several issues and improvements related to analysis and import of Gekko data files have been done
Data concatenation problems in specific cases were fixed
Mode identification problems have been fixed when simulation accounts for mode conversion
Many improvements related to UT Data Analysis in Cylindrical geometries
ET
Simulations with rectangular coils have been fixed
Improvement of reconstruction and 3D views when dealing with helicoidal scans
Bug fixing for calculation with GMR receiver and inductor defined as a voltage source
RT
AGFA D3 film has been added in the database
Computation crashes when photon paths was activate have been fixed